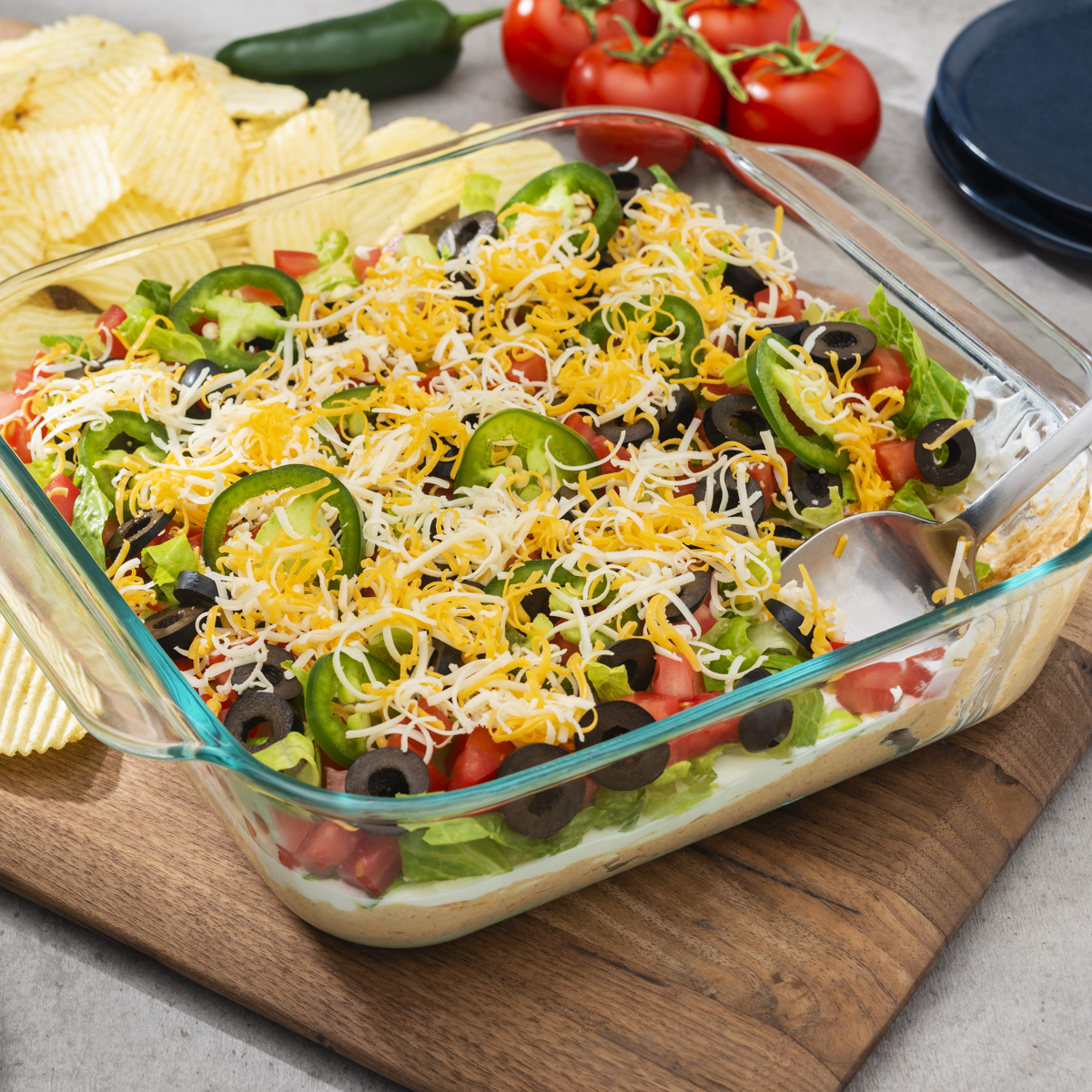 Ruffles® Easy Taco Dip
This delicious no-bake dip comes together in a pinch! Great for parties and entertaining – this loaded appetizer is sure to be a hit.
Featuring: Ruffles® Onion Flavored Dip and Ruffles® Original Chips
Ingredients
Instructions
Step 1
In small bowl, stir together Ruffles® Onion Flavored Dip, cream cheese and taco seasoning. Spread into 8-cup serving dish.
Step 2
Layer sour cream, lettuce, tomatoes, olives, jalapeño and Tex-Mex cheese over top. Sprinkle with scallions (if using).
Step 3
Serve with Ruffles® Original Chips for dipping.
Try These Next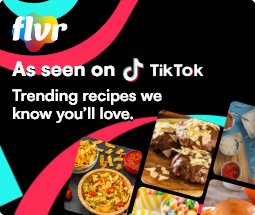 Made With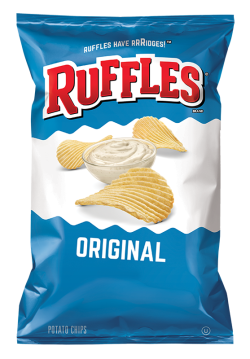 RUFFLES® Original Potato Chips
(opens a new window)