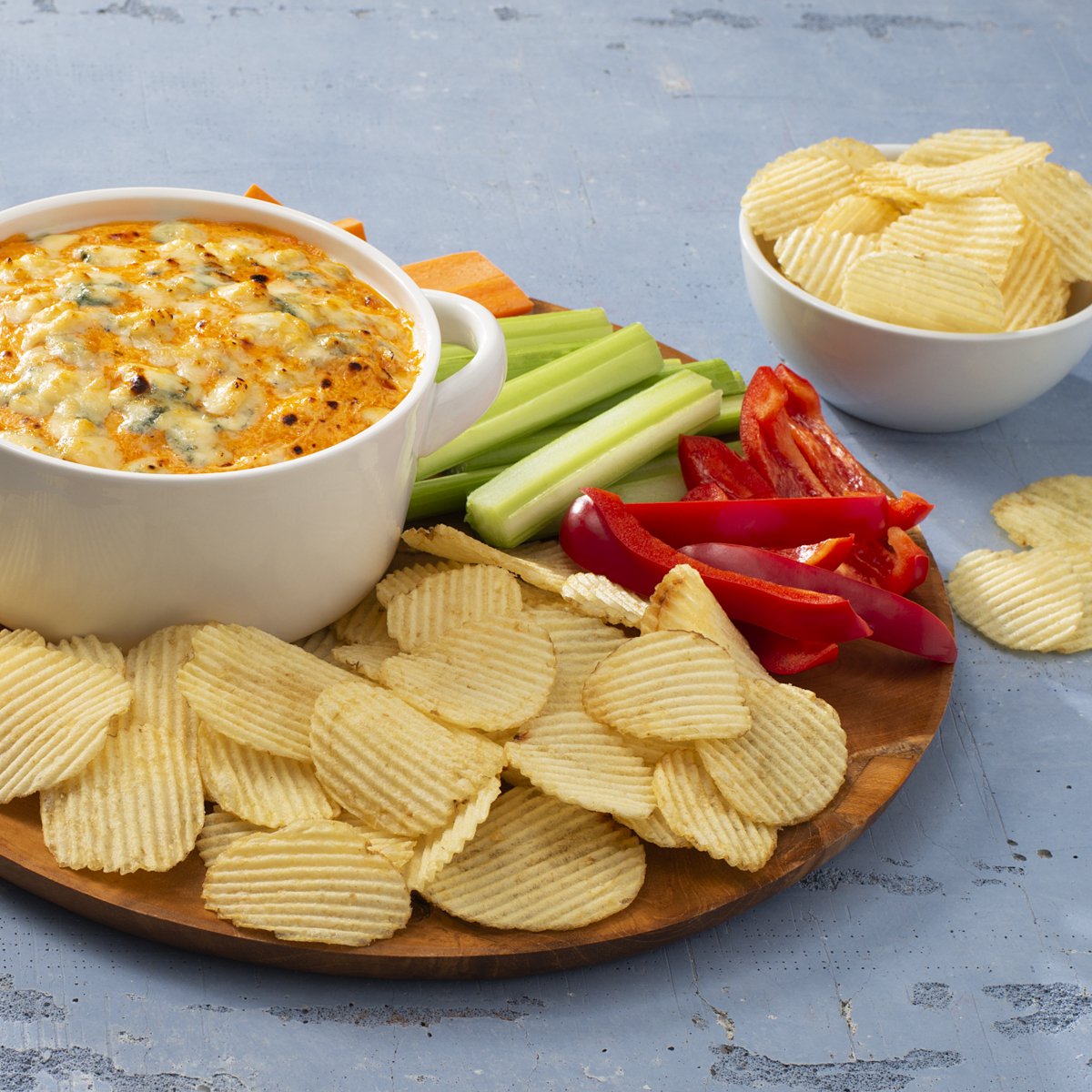 RUFFLES® Buffalo Ranch Dip & Potato Chips
With crowd-pleasing flavors, this hot yummy dip is the ultimate party dip.
Ingredients
Instructions
Step 1
Preheat oven to 400˚F. Using electric mixer, beat cream cheese for 2 to 3 minutes or until light and fluffy. Beat in ranch dressing and Buffalo wing sauce until smooth. Stir in Cheddar, chicken, and half of the blue cheese.
Step 2
Spoon into greased shallow 4-cup (1 quart) baking dish. Sprinkle with remaining blue cheese.
Step 3
Place on baking sheet. Bake for 18 to 20 minutes or until golden brown. Serve warm with RUFFLES® Original Potato Chips for dipping.
Try These Next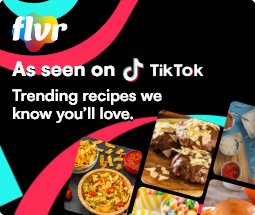 Made With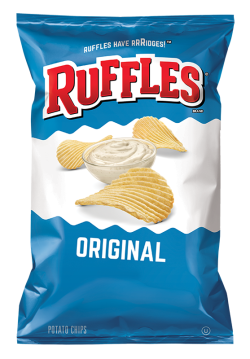 RUFFLES® Original Potato Chips
(opens a new window)